Buildings are responsible for 60 percent of the world's electricity consumption and one third of GHG emissions from energy use, which makes them the single largest source of GHGs produced by human activity. The United Nations Environment Programme (UNEP) has stated that "no other sector has such a high potential for drastic emission reductions", and the Intergovernmental Panel on Climate Change (IPCC) has identified buildings as providing opportunities to reduce GHG emissions that are particularly cost-effective and easy to implement. Innovative approaches to reducing emissions from buildings can stimulate economic growth. Given that the global economy is going through the worst recession in living memory it is important to seize this win-win opportunity to tackle global climate change and support economic recovery.
For the last five years, the United Arab Emirates (UAE) has consistently held the bottom spot in World Wildlife Fund (WWF) league tables of world per capita energy consumption. The UAE is in this position because of reliance on fossil fuels to run cooling systems all year round and use of desalination plants to produce drinking water. Given the current concerns about climate change, and the rising cost of oil, the Ministry of Environment is keen to reduce energy use wherever possible.
Featured video on Emirates Energy Star program
One important contributor to the UAEs high energy use is the lighting and air-conditioning systems in buildings. These have the potential to be reduced by up to 30% by applying modern control techniques to eliminate waste, and matching temperature and light levels more closely to the minimum requirements for people's comfort. An approach that requires only limited initial investment.
Telecom operator Etisalat has teamed with Pacific Controls, experts in energy optimization, to create the Emirates Energy Star program, inaugurated by H.E. Dr. Rashid Ahmed Bin Fahad, the UAE Minister of Environment at Gitex, 2010, Dubai.

This program aims to reduce the energy consumption of the UAE by managing energy use actively in real time. Together, Etisalat and Pacific Controls are reducing the GHG emissions of the UAE, and the fuel bills of its companies, by retrofitting existing commercial and government buildings with energy saving controls systems and achieving savings of 10-35%. Buildings are rated using a star scheme based on the levels of savings achieved and this widely- recognized star rating can be used to gain credibility as a sustainable business and to make the building more attractive to potential tenants and customers.
Benefits of participation in the Emirates Energy Star Program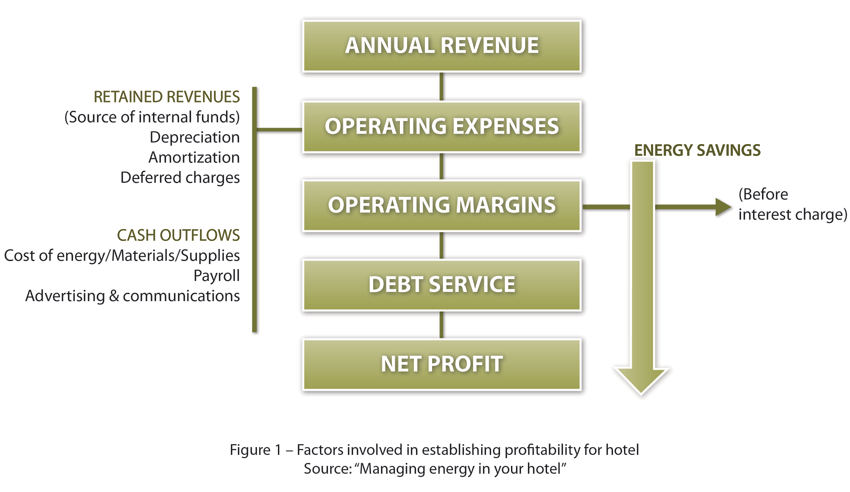 Joining the Emirates Energy Star program brings benefits to participants both in reducing energy use, and therefore bills, but also in gaining recognition for supporting a green initiative.
Of all operating costs, energy use is the most controllable one through the use of energy-efficient equipment and practices. These can achieve savings on fuel bills of 20 percent or more without inconveniencing staff or customers. This degree of cost cutting can improve the bottom line, increase profits, and put facilities in a more price-competitive position. Energy costs are volatile, but the underlying trend is upwards. Improved energy management will reduce vulnerability to fluctuations in price and savings go straight to the bottom line.
In addition to saving money on utility bills, joining the Emirates Energy Star program can:
improve customer and staff comfort and satisfaction levels
reduce maintenance costs and system failures
increase equipment life and building value
And, because building retrofits and other energy efficiency measures help to reduce GHG emissions that contribute to climate change, joining the Emirates Energy Star programme will:
provide a marketing tool as a sustainable business
enhance corporate citizenship and meet corporate social responsibility targets
support global climate change initiatives by the UN and UAE
help the UAE meet its targets set in the Kyoto protocol
reduce the building's, company's and country's carbon footprint
Benefits of active management of energy systems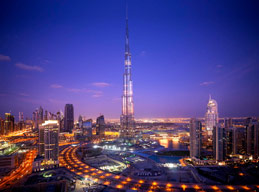 Most buildings have significant scope for their energy management to be improved. Building management systems have come a long way, but it is still common to find air-conditioned buildings uncomfortably cold. In many commercial buildings, lighting is a major consumer of energy and lights are often left on throughout the building, whether they are needed or not. Similarly, heating, ventilating and air-conditioning (HVAC) systems are often running to cool empty rooms. Although HVAC systems nowadays are controlled centrally, the HVAC system is usually managed separately from the lighting, even though lighting is an important source of heat. Often the maintenance schedule is designed to keep engineer visits as infrequent as possible, despite the fact that pro-active maintenance would reduce energy use. Linking buildings to the Emirates Energy Star GCCC makes it possible to reduce energy consumption by up to 30%, with only limited initial investment. This is achieved by managing the building eco-system as a whole, in real time, 24 hours a day 7 days a week, thereby controlling temperature and light levels more precisely and ensuring that facilities equipment is not running unnecessarily.
By monitoring the building in real-time 24x7, comparing actual energy use with the forecast base load, and identifying the cause of any variations from the expected consumption, energy use can be optimized. Target energy use levels can be set and HVAC and lighting systems remotely controlled to keep within the target. By turning down or off low-priority areas when consumption exceeds the target level, energy use can be kept within budget.
Emirates Energy Star Rating System
The star rating can be used in marketing material or displayed in the lobby to demonstrate the company's green credentials. The program uses a transparent standard for rating buildings reductions in energy use, awarding up to five stars based on measured savings achieved.
The rating system depends on being able to quantify and verify the energy savings expected in a transparent manner. Emirates Energy Star will use scientifically sound modeling techniques, based on international standard methodologies, to achieve this.
Without regular monitoring and follow-up it is difficult to evaluate the savings from an energy reduction project. Emirates Energy Star will use GCCC to monitor the energy consumption of the building in real time, establishing a benchmark for current usage and another for the target of achievable reductions. It will continually verify that the building is meeting the target required for its star rating.
The program can easily co-exist with existing standards and rating systems such as LEED and the Estidama rating system introduced in Abu Dhabi.