Product Overview
Green U-Home Terminal is a unique, state-of-the-art product from Pacific Controls, which serves as the cornerstone of an "intelligent home" integrating every aspect of your home automation through a single interface. The elegant 15-inch touch screen LCD display of the Green U-Home Terminal allows for Human Machine Interface (HMI) enabling you to have the latest technology at your finger tips with a touch.
Central to the Green U-Home Terminal is powerful intelligent home control software, which allows it to network with various appliances and devices in a home environment. This Web-enabled Home Automation Solution helps in controlling functions for air-conditioning, camera surveillance, security monitoring, video intercom, lighting, home appliances, utilities monitoring etc. This Green U-Home Terminal also offers a world of services that the Internet has to offer through Pacific Controls' B2C portal that includes information, virtual shopping like procurement of food items, bill payments etc. Sitting in your home, you can get to experience the ultimate in e-Lifestyle.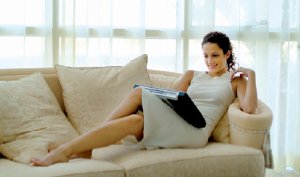 Sleek and stylish in design, the Green U-Home Terminal offers excellent functionality and user-friendly interface making it ideal to integrate and use in a wide range of applications. By pressing the emergency button during crisis situation at home, an alarm is sent to Pacific Controls' Command Control Center for assistance. The Green U-Home Terminal also offers the convenience of opening and closing the main door with a single touch.
Features
Celeron M 600 CPU with 512 MB Memory and 80 GB HDD
10/100 Base T-Ethernet
Windows XP Operating System
Connectivity