Running a profitable airport demands effective streamlining and simplifying passenger travel while limiting the operation costs.
Unmanaged Airports, not only cut profits but also amounts to Flight delays, Check in queues, choked lifts, and car parks, congestions and bottlenecks on the air side, land side and terminal.
With the number of commuters increasing day by day, airports are ever expanding their capacities to accommodate them. With an Emission impossible initiative all over the globe these energy guzzlers becoming uncontrollable.
Galaxy enabled smart airport solution
Diverging needs Converging Solutions
It is thus necessary to have data mobilization and central management for more timely and accurate information that is needed to make planning, financial and operational decisions on a long-term basis as well as day-to-day short-term decision.
All major stakeholders in an airport, especially the airport operator is faced with critical choices and decision due to passenger safety and security, at the same time needing to balance the financial and operational objectives for the airlines and ground-handlers. This is more important recently, with the greater emphasis on airport and aircraft securityand safety.
CIAS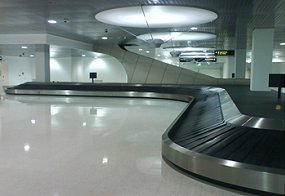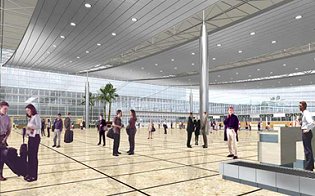 With the current scenario of different systems in Operations, Security and Safety running as independent stand alone systems or as ad hoc point to point integrated systems,data are marooned in islands pertaining to the particular system limiting its use for a central monitoring /control or any other system which may use it.
An integration framework is needed to avoid this "spaghetti integration",which doesn't conform to a whole building approach and poses problems to maintain enhance and extend.
From Aviation Information to Business Information
Our "Mantra" of Whole Building integration and interoperability and proven track record has enabled us to integrate systems that are core to an airport.
Disparate systems are converged on to an IP based platform which facilitates data mobilization using open standards protocols like BACnet, Lonworks, EIB, OPC, XML/SOAP, SNMP, Modbus/TCP

Features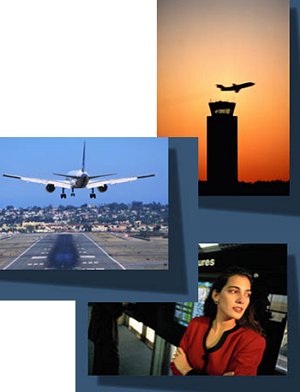 Reliability – Based on tested industry standard protocols with error handling and error responses
Maintainability->Well-defined interfaces and well-structured design ensures
Evolve ability-able to adapt to continuous changes in business requirements and technologies over time.
Extensibility -ease of adding new functions to the nufysteal oint integratv - to inigurit.< toof non thepistAirion to an IP basee <