u-Home Automation
u-Home Automation transforms your home into a state-of-the-art intelligent residence enabling you to control and view your home from any part of the world using a normal Internet browser.
Al Barari – Home Automation for 250 Villas
Dubai, United Arab Emirates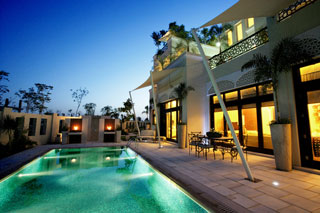 Al Barari', the project will be the first eco-friendly sustainable mixed-use development of its kind in the Middle East. Its concept revolves around botanical gardens that aim to bring the dream of green to Dubai.
Pacific Controls has implemented the e-enabled u-Home Automation Systems for the villas in Al Barari. PacificiCont villa.jpg" alt="Al pan> has implem Automati