Press Releases

It's 5:00 a.m. - Do You Know What Your Buildings Are Up To?
Author: Christopher Browne, International Director of Integrated Facilities Management, Jones Lang LaSalle
Jan 19, 2012: It's 5:00 a.m. and all is not well in a data center at the base of the Cascade Mountains outside Seattle. Energy cost overruns and customer service failures are imminent, as an open damper is about to cause equipment to overheat and shut down, depriving thousands of consumers access to customer service. The equipment shutdown could be a serious problem - but instead you and your team are sleeping soundly. Your cloud-based, internationally centralized building management system has identified the anomaly, diagnosed the problem, and adjusted settings to resolve it.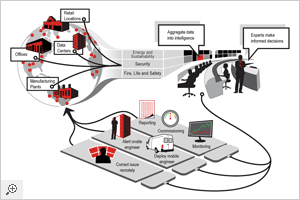 Commercial buildings still have a long way to go when it comes to adopting smarter systems for gathering real-time performance data. However, the real estate industry is making swift progress toward the more widespread use of intelligent off-site facility management systems. As technologies improve, so does the opportunity to save time, energy and money on operational services. Facilities managers all over the world are looking for more advanced, cloud-based solutions that combine smart building technology, advanced engineering and centralized operational services to more efficiently manage their real estate portfolios. By using this type of this method for portfolio-wide data and property management, new buildings can live up to the standards of efficiency predicted by those who developed them - and existing buildings can reach higher levels of operational efficiency than if they were managed solely by an on-site team.
Crisis (or Not) in the Cascades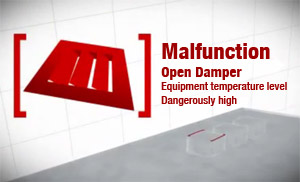 Now let's go back to that 5:00 a.m. temperature spike, resolved before it became an operational failure or a crisis. Come 9:00 a.m. that day, calm and well-rested, the corporate real estate manager reviews incoming reports from across the world. It appears that temperatures were rising not just in the facility in the Cascades, but also coincidentally there was a similar problem in Singapore as a heat wave approached the city. While an individual building manager ,litiesp uand by t