Press Releases
Nationwide project to cut power use in buildings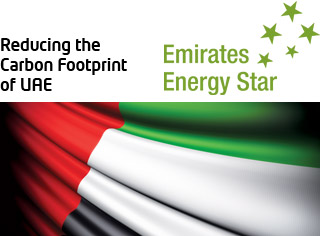 Abu Dhabi - UAE, December 7, 2011: Etisalat in partnership with a private IT solution company on Tuesday launched a pilot project connecting all buildings in the country through a technology that will reduce carbon footprint by up to 30 per cent.
The project called Emirates Energy Star with a revolving budget of Dh300 million was jointly launched by etisalat and Pacific Controls in the Capital, with the support and patronage of the Ministry of Environment and Water.
"The UAE has a significant carbon footprint due to unabated energy consumption that is creating immense ecological, social and environmental pressure. The Emirates Energy Star programme will leverage on machine-to-machine (M2M)-based technologies to effectively help reduce the carbon footprint of the country through efficient energy consumption management," said Abdullah Ebrahim Al Ahmed, Business Solutions senior vice-president at etisalat.
Under the project, devices linked with that willng nd 2M)>
Und