Press Releases
UAE's young app developers win big at Hackathon
Winning App Alzheimer Curapp has 100 plus users and across 30 countries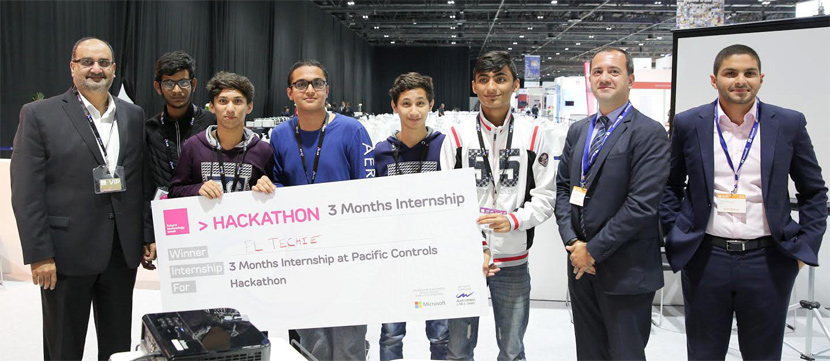 The team will receive a three-month internship at Pacific Controls Middle East and a one year free access to Microsoft's range of tools and software including the global technology giant's Azure, a cloud computing platform. (Supplied)
Dubai - April 01, 2016: Selected from over 40 developers, UAE-based El Techie, a team of five young app developers aged between 15 to 17 years, grabbed the grand-prize at the 2nd Live Hackathon series held at the inaugural Future Technology Week.
As part of the prize, the team will receive a three-month internship at Pacific Controls Middle East and a one year free access to Microsoft's range of tools and software including the global technology giant's Azure, a cloud computing platform.
At the Hackathon, El Techie presented a unique, innovative and thoughtful smart application Alzheimer's Curapp – an app made for people suffering from the neurological disorder that causes the death of brain cells resulting in memory loss and cognitive decline.
Curapp currently has more than 100 trn Ani celceiv's rap