Press Releases
Wetex focus on clean energy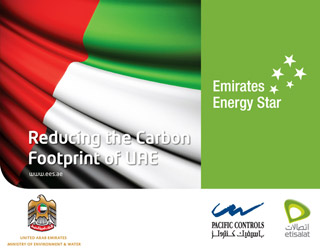 Mar 14, 2012, Dubai - Commercial and residential buildings here are consuming more than eighty per cent of power in the UAE, according to recent statistics.
Buildings, especially those in the commercial districts and office complexes keep equipments like lights and air-conditioning on for twenty-four hours and seven days a week, informed CEO of Pacific Control Systems.
He was speaking at the 14th annual Water, Energy, and Environment Exhibition 2012 (Wetex), organised by Dubai Electricity and Water Authority (Dewa) under the umbrella of the Dubai Supreme Council of Energy (SCE).
The three-day exhibition was opened on Tuesday, at the Dubai International Convention and Exhibition Centre. Shaikh Hamdan bin Rashid Al Maktoum, Deputy Ruler of Dubai, Minister of Finance and President of Dewa, opened the exhibition.
Over 1,055 companies from over 28 countries across the world participated in the exhibition.
For the first time, special highlights on oil and gas sectors participated at Wetex.
The primary focus for the exhibition this year was environment with most companies showcasing new technology that facilitates a greener UAE and sustainability.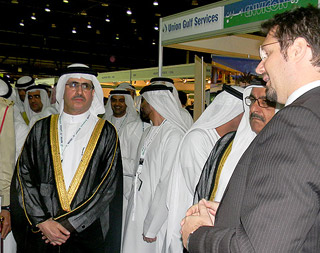 Speaking to reporters, Chairman of the Board of Dewa Mattar Humaid Al Tayer said: "The Mohammed bin Rashid Al Maktoum Solar Park, which was launched by His Highness Shaikh Mohammed bin Rashid Al Maktoum, Vice-President and Prime Minister of the UAE and Ruler of Dubai, is one of our pioneering projects to generate electricity from solar energy, and will have a production capacity of 1,000 Megawatts. This forms the foundation and benchmark for our strategy to utilise clean and renewable energy. The Dubai Supreme Council of Energy will present the Dubai Integrated Energy Strategy 2030, as new sources of energy will be provided and, consequently, shares of different sources of energy will be changed to 71 per cent gas and the remaining 29 per cent comprising nuclear energy, coal and renewable sources of energy," Al Tayer added.
Cost-cutting solutions
Companies like Pacific Control Systems have joined hands with Etisalat to introduce Information and Communications Technology (ICT) in buildings and Infrastructure under a program called Emirates Energy Star (EES).
Considering the growing carbon footprint of the UAE, the company has taken steps to centralise the air-conditioning and lighting of most commercial districts in the UAE.
"The maximum power consumption is that from office buildings. Central electrical control panels of the companies are hooked to a global command centre that will keep the lights and air-conditioning off when it is not being used. Since its inception a few months back, the project was installed in the Dewa offices and thirty per cent savings were reported in February 2012", added Nandi.
The EES programme has cut down the carbon emission of eight buildings in UAE. The company aims to set up systems in 100,000 buildings by 2015.
Dhanusha Gokulan
www.khaleejtimes.com