Press Releases
UAE's future energy plans
Institutions should offer a diverse range of energy programmes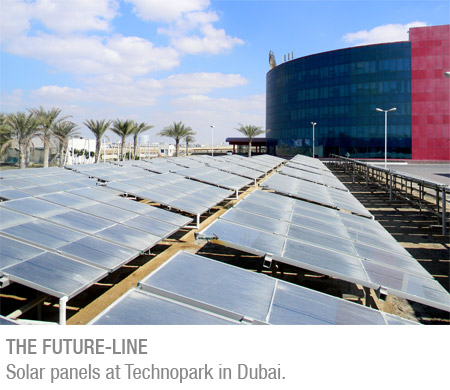 Dr Ayoub Kazim (First Person) Jan 17, 2012 - With the rising importance of the energy sector, academic institutions in the UAE such as the University of Sharjah and the UAE University have recently started introducing energy-related disciplines of study.
Complementing this step, universities with a primary focus on energy such as the Masdar Institute of Technology, Petroleum Institute and the Khalifa University in Abu Dhabi have also been established. Additionally, our academic partners at Dubai International Academic City such as Heriot-Watt University offer programmes in niche areas including Masters in Science in Energy.
These institutes offer programmes in renewable energy, electrical, mechanical, civil, as well as chemical and petroleum engineering that will help respond to the growing needs of the sector. However, it is important that the universities also address other vital streams such as energy economics, policy and emerging technologies including fuel cells, hydrogen economy, clean coal technology, nano-wire batteries, energy conversion with carbon sequestration technology and smart grids.
There is also an imperative need for programmes on non-renewable energy to focus on oil, gas, coal, nuclear energy, future needs, reserves, and conservation measures. I further believe that the curriculum must encompass global energy trends and the Middle East energy resources. Other subjects that are vital include conventional and non-conventional sources, natural gas, coal and oil production, its activities and policies since its establishment in 1960 must also be offered to the students as part of the study programme.
In order to communicate a clear understanding on the various types of energy resources in terms of production, consumption and future trends based on global demand, it is crucial for academic programmes to offer a perspective of the value chain in energy management. This can be achieved through providing an analysis on the efficiency and interaction of energy systems with the environment. Moreover, such programmes need to offer adequate know-how on the setting up of viable business models for energy associated projects to ensure their successful implementation.
Although the UAE lacks nuclear energy sources, it is indeed timely for our academic institutions to provide such programmes at the undergraduate and postgraduate levels. This is particularly relevant with nuclear energy gaining a huge recognition in the country as well as the region, following the UAE government's establishment of the Emirates Nuclear Energy Cooperation (ENEC) in 2009 to deliver safe, clean and efficient nuclear energy to the country. In addition, Abu Dhabi awarded contracts worth $20 billion to South Korean firms for building the first nuclear energy plant in the country, which is anticipated to be completed in 2017. Nuclear power will account for 23-25 per cent of Abu Dhabi's electricity supply in 2020, as predicted by ENEC's officials.
This year, a new academic institution from India, Amity University, set up at Dubai International Academic City, rolled out a solar energy and nuclear energy programme. The Abu Dhabi-based Khalifa University joined Amity in delivering similar programmes as part of their overarching objective to meet the high demand of this sector. When it comes to renewable energy resources, it is imperative for the programmes to address all the eight renewable resources available namely solar, wind, biomass, geothermal, hydro, ocean, wave and tidal energy.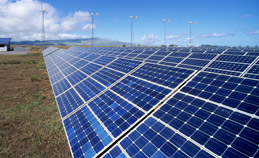 His Highness Shaikh Mohammed bin Rashid Al Maktoum, Vice-President and Prime Minister of the UAE and Ruler of Dubai, recently unveiled the ambitious Dh12 billion solar energy project in Dubai through which it plans to produce power of over 1,000 MW by 2030. While solar and wind energy are quite popular, other forms of renewable energy seem to be ignored or not considered, particularly in our region. Hydro energy, which is power generated from the potential energy of waterfalls, is widely adopted in countries across the European Union to meet approximately four per cent of the energy needs. Although this form of energy cannot be adopted in our region due to the unavailability of waterfalls, it is extremely important to understand the basic fundamentals of generating power from such a renewable resource.
Another form of renewable resource that is available in the country besides solar and wind is geothermal energy, which originates from the earth's core. Additionally, biomass, organic materials, plants or agricultural wastes that can be used as fuels are significant sources of renewable energy. These could play a major role in partially meeting the UAE's energy needs. Wave energy that is extracted from deep-sea water waves, as well as tidal energy which occurs as a result of gravitational and kinematic forces due to motions of the earth, the moon and the sun, are also considered valuable renewable resources. However, the potential of harnessing such renewable energy is almost insignificant in the UAE.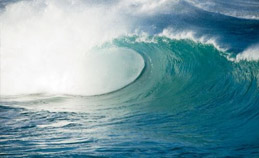 Finally, ocean thermal energy conversion (OTEC) is a renewable energy form where a heat conversion process takes place between the ocean surface that is exposed to the sun and the cold temperatures of the ocean depth. This type of renewable energy could be more economically viable in areas surrounding deep seas and oceans as well as tropical regions.
Programmes that will provide in-depth knowledge on the importance of renewable energy resources and their impact on a nation's economy and the environment should also be integrated into the curriculum. Additionally, students must be acquainted with cutting edge technologies in the field of energy such as hydrogen energy production, storage and utilisation through fuel cells, carbon sequestration technology, energy efficiency optimisation, energy management and auditing among other areas.
Concurrently, the usage of fuel cells as backup power has been widely accepted and deployed in many developed countries. Also, energy management and audit programmes needs to be rolled out on industry specifics relevant to the UAE. The segments could include water desalination, power generation, material processing such as aluminium and other metals, as well as cement production.
Statistical analysis is also considered as one of the key areas that should be embedded into energy programmes. This is to allow students to collect, analyse data, and forecast energy demand, supply, and availability of energy resources to capably make suggestions on appropriate energy policy. Energy forecasting is additionally regarded a core focus area when it comes to setting up short and long term objectives and, consequently, strategic planning.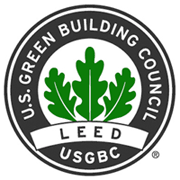 Looking ahead, embedding energy conservation and management aspects in architectural design and architecture programmes is an important subject that is being considered by many academic institutions in the country. Concepts such as natural lighting, green buildings or even LEED or Estidama certifications have already been introduced in the education sector. Building materials as well as the design of cooling systems and water heating, among other areas, can be explored to promote the concept of reduced energy consumption in buildings.
Some schools have already adopted programmes that correspond to this area such as the British University in Dubai that offers programmes in Energy and Sustainability including a Masters in Science in Sustainable Design of the Built Environment as well as a Masters in Science in Intelligent Buildings Design and Automation.
Dr Ayoub Kazim is the Managing Director of Education Cluster-TECOM Investments, a member of Dubai Holding. He is responsible for strategically steering the education and human resource development clusters, Dubai International Academic City and Dubai Knowledge Village and further consolidating their status as the region's leading centres of excellence for learning and human capital. Dr. Kazim, has worked for over 15 years on various renewable and hydrogen energy research projects and has published numerous articles and technical papers on renewable energy, hydrogen energy, fuel cells, environment and water resources, as well as energy policy and economics
Khaleej Times
United Arab Emirates