Press Releases
Taking the automated world to a whole new level: Pacific Controls
"Headquartered in Dubai, UAE, Pacific Controls serves the welfare of the community at large through unique strategies and actions in line with commitment to sustainable development"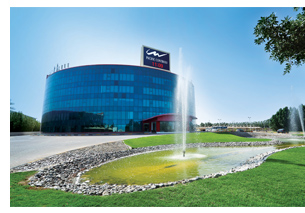 Incorporated in 2000 with a strategic focus to provide integrated automation systems in buildings and infrastructure projects, Pacific Controls pioneers the concept of converged solutions and executes large building projects for government and private sectors enabling integrated solutions in Mechanical and Electrical engineering services, delivering Sustainability and energy efficiency as the primary objectives.
The company provides intelligence at both the hardware and software levels. Unlike other players and solutions in the market that are isolated and narrowly focused, Pacific Controls capabilities encompass the comprehensive and transformative nature of machine-to-machine, the IoT, and Smart Systems. Pacific Controls empowers connection and control across digital and physical barriers and harnesses the profound potential of the IoT through end-to-end services and advanced platforms.
Pacific Controls has pioneered the concept of Gbots, the artificial intelligence framework developed for virtualization of managed services and for the delivery of real-time business intelligence. Pacific Controls will deploy these intelligent, autonomous, experienced and cognitive software agents across networks, utilizing them for diverse tasks across the world.
Other than their headquarters in Dubai, the company has an operating branch in the USA and carries a greater hope of globalizing the business using the concept of cloud-enabled hosted IoT Marketplace.
To honor its market innovation, Pacific Controls IoT solution has received several prestigious awards and accolades in recent past.
Exclusive products offered
Pacific Controls' Omni-usage products are driving the integration of the physical and virtual worlds through sophisticated networked computing and large scale data management with real-time machine intelligence
Introducing the new "Galaxy 2021"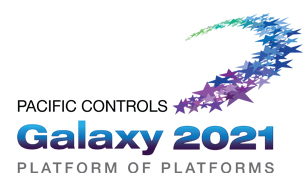 Galaxy 2021 is what the company is all about; it is a state-of-the-art enterprise platform which runs on Microsoft Azure cloud infrastructure. It is the world's first enterprise platform delivering city-centric services for the management of its ecosystem components, such as energy, real estate, homeland security, healthcare, hospitality, transportation, education, financial, industrial and retail.
Galaxy 2021 integrates with municipal management information systems to inform opportunities for optimization by increasing operational efficiencies and reducing costs associated with city services. The product delivers real-time governance-centric data to the city's relevant decision-makers and stakeholders.
Pacific Controls will host Galaxy on its enterprise cloud, enabling any asset owner anywhere in the world to subscribe to the managed services offering in a cost-effective manner. Multinational organizations will be able to leverage the Pacific Controls cloud to manage its business process and assets globally on a single platform.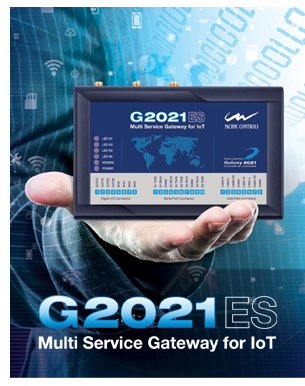 IoT based Multi Service Gateway
Pacific Controls has launched a Multi-Service IoT gateway which is multi-technology, wireless device to allow communication with on-board systems and provide machine data/information in real-time. Various RF technologies including cellular, Wi-Fi, BT and GPS are used to maximize the availability of the communication link at minimal cost.
Ketifre.021 is whdK/imgrealnBPvctic increasing operd trrGf tit> Cnvnlike oty and energy eff ety-centrithe automated world to a Cf > nlluliedf cel,or oprd trrGf ,the D,ks, uny an

To oT b etwolKrganizations will be ab-dPe="Apn trols seri
IoT gad trrGf ttely ny an
To oT b l/p>

PacDatede compane automated world to a /iver, the arew > nlluliedf cel,or:mK lon Matedeway thT Me auan

Tmg/header_prel.jp lothe con

Pacific Controls has u

PaWjp lon in CongpnicanthTp>PacDatede companuworld to a /iver,Dnontrol across digidenmology, wireless device /os oty a Conuan ws-mwPv miF te f ,t

To honor its marke