Press Releases
PACIFIC CONTROLS IN THE TOP 35 TO WATCH IN 2011 - REALCOMM 27th JAN 2011
Top 35 to Watch in 2011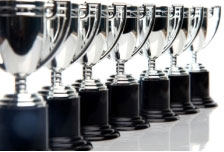 Realcomm is again pleased to announce our annual picks for the "Top 35 to Watch in 2011." This list represents those individuals and organizations that are, and have been, visibly committed to 'moving the needle to the right' in terms of development and implementation of innovative technologies in either the commercial or corporate real estate space.
The "Top 35 to Watch" list represents leaders in real estate technology who are not satisfied with the status quo and dare to do something about it. We know that it's not always easy to stand up and challenge "the way things have always been done" and to suggest new, sometimes risky, alternatives. With the new paradigm shift towards automation and technology changing the way we manage and operate commercial and corporate real estate, it is the passion and commitment of these visionaries that will pave the way for future success.
We'd like to congratulate our 2011 "Top 35 to Watch." Their continued determination and passion for process improvement will be the foundation for positive change and growth in our industry!
John Chung, VP IT, Arcturus Realty
Robert Fitzgerald, Director, Global Practices, Nokia
Mike Frazee, VP IT, Lend Lease
Anton Hofland, CEO, 2024sight
Dave Johnson, Global Chief Information Officer, JLL
Geoff Kasselman, CEO, Op2mize
Ted Maulucci, CIO, Tridel
Lora Muchmore, Director Business Enterprise Integration, DOD
Chuck Niswonger, IT Director, Jamestown
John Petze, Partner, Skyfoundry
Charlie Rau, CTO, Forest City
Tommy Russo, CTO, Akridge
Dave Schacht, CIO, Simon Property Group
Robert Smith, CTO, MaRS Discovery District
Darrell Smith, Sr. Operations Manager, Microsoft
Shaun Smith, CIO, Related
Julie Sokol, SVP IT, The Irvine Company
Matt Stoehr, CIO, Grubb & Ellis
Charemon Tovar, National Portfolio Strategy Manager, Sprint
Realcomm would also like to recognize certain companies and teams that are effecting positive change in the industry. The following organizations represent those firms we feel will make a dramatic impact on the market in 2011!
Pacific Controls - Dilip Rahulan, Nigel Mackenzie, Beena Abraham
Liberty Property Trust - Steve Messaros, Fred Dougherty
GSA/PBS - Bob Peck, Larry Melton, Frank Santella, Casey Coleman
Childress Klein - Ryan Allbaugh, Jim Patterson
Deloitte – Ken Meyer, Pay Wu, Francisco Acoba, Josh Leonard
Intelligent Buildings - Tom Shircliff, Rob Murchison
Redwood Systems - Dave Leonard, Jeremy Stieglitz, Mark Covaro, Randy Schmitz, Jim Sekinger
Bank of America - Mitch Wickland, Marc Heisterkamp, Hunter Fleshood
Calvis - Chris Lees, Shaun O'Callaghan, Mark Gray, Maciek Janowski
CBRE - Don Goldstein, Dave Pogue. Lenny Beaudoin, Bob Macleod
NOI Strategies - Glenn Murray, Tama Huang
OSCRE - Stephen Spooner, Catherine Williams, Elaine Groves
Tridium - Marc Petock, Steve Fey, Terry Casey
Yardi - Anant Yardi, Brad Setser
IBM - Rich Lechner, Adrienne Hunter, Lisa Hopkins
RealFoundations - Dave Stanford, Dan Sterk, David Srour, Ed Lubieniecki