Press Releases
Pike Research US based market research & consulting firm forecasts Pacific Controls as one of the top 18 Key Industry Players that includes IBM, Siemens AG, Schneider Electric SA, Trane, JLL& Johnson Controls for Smart Building Managed Services globally.
Pike Research report on:
Smart Building Managed Services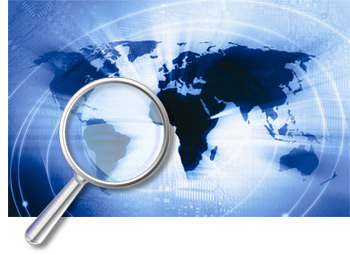 Software as a Service plus Energy Management/NOC Services and On-Site Installation & Maintenance Services for Commercial Buildings: Global Market Analysis and Forecasts
New technologies and innovations are changing the building landscape and making smartbuildings more efficient. In particular, the adoption of sophisticated energy management systems in commercial buildings has been proven to reduce energy consumption and greenhouse gas emissions. The ability of these systems to process and analyze huge volumes of energy-related data has shifted the way buildings are designed, built, and operated, but it has also proven challenging for the people who operate buildings on a daily basis. Recent economic conditions have caused building owners to cut back on both the numbers and types of personnel that they hire, shifting operational priorities from efficiency generating projects to those that are an absolute necessity for the daily maintenance of the building. Under these conditions, building energy management systems become an afterthought, inhibiting their true value and limiting their potential return on investment.
Smart building managed service providers have stepped to the fore to address these challenges for building owners and managers. These managed service vendors work closely with clients, effectively becoming an extension of the building's own staff. The competitive landscape for smart building managed services is evolving at a quick pace driven by new technologies, big data, and a wide variety of service models. Large established market players and OEMs such as Johnson Controls, Siemens, and Schneider Electric have a strong foothold in managed services. More focused companies such as Ecova and Pacific Controls have leveraged their independence from the larger OEMs to build strong relationships with their clients, while large IT companies such as IBM and HP have become strong competitors as well.
This Pike Research report examines the global smart building managed services market trends, along with opportunities and challenges, business strategies, and key industry players. The report examines the technology issues in the smart building managed services market and includes profiles of 18 vendors. Market forecasts include total market growth from 2012 through 2020, market share and growth rate comparisons, and projections for five world regions.
http://www.pikeresearch.com/research/smart-building-managed-services
Competitive Landscape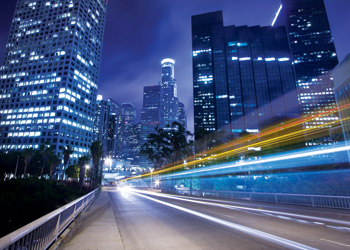 The current SBMS market has very few players that could be considered purely managed service providers. Some of the strongest competitors are the large Original Equipment Manufacturers (OEMs), including Johnson Controls, Siemens, and Schneider Electric; thesecompanies provide a wide variety of products and services in many different areas. With global reach, these companies have the market presence, brand recognition, and infrastructure necessary to have a significant edge on the competition in the SBMS market. Two notable companies competing in the SBMS market are Ecova and Pacific Controls. Both have developed significant technology infrastructures targeted at a service-oriented approach right from the beginning. Ecova has made many strategic acquisitions throughout its history and extended its capabilities as well as its market reach. It serves both utility and commercialcustomers, giving it deep knowledge in the space. Pacific Controls has global reach, several network operations centers (NOC) already operational, and a platform that is being used by one of the largest facilities management firms in the world, Jones Lang LaSalle. Several small,early-stage companies, including AIMNET and Lean-Green, have also entered the SBMS market and gained regional acceptance. These companies have developed the necessary technology and infrastructure to penetrate the SBMS market and are making in roads and growing their businesses both regionally and globally. Other firms participating in this market segment have chosen to focus on one particular area of a building's operating components; in most cases, this focus has been the heating, ventilation,and air conditioning (HVAC) system, one of the highest energy using systems in a building. Companies with a system-specific focus can provide a level of service that is both a differentiator and a barrier to entry into the market. Overcoming this type of experience curve barrier becomes more difficult without adequate resources or backing. Eliminating this barrier through innovation is also more difficult. Vigilent is one company that has chosen to focus on the optimization of HVAC as its current differentiator. It offers both turnkey systems and managed services and has proven that it can afford immediate savings to its clients.
About Navigant

Navigant (NYSE: NCI) is a specialized, global expert services firm dedicated to assisting clients in creating and protecting value in the face of critical business risks and opportunities. Through senior level engagement with clients, Navigant professionals combine technical expertise in Disputes and Investigations, Economics, Financial Advisory and Management Consulting, with business pragmatism in the highly regulated Construction, Energy, Financial Services and Healthcare industries to support clients in addressing their most critical business needs. More information about Navigant can be found at MailFilterGateway has detected a possible fraud attempt from "cts.businesswire.com" claiming to be www.navigant.com
About Pike Research

Pike Research, a part of the Navigant Consulting, Inc. Energy Practice, is a market research group whose goal is to present an objective, unbiased view of market opportunities within its coverage areas. Pike Research isnot beholden to any special interests and is thus able to offer clear, actionable advice to help clients succeed in the industry, unfettered by technology hype, political agendas, or emotional factors that are inherent in clean tech markets. www.pikeresearch.com