Press Releases
Pacific Controls Platinum sponsor at Niagara Summit, May 2-4, 2010, Las Vegas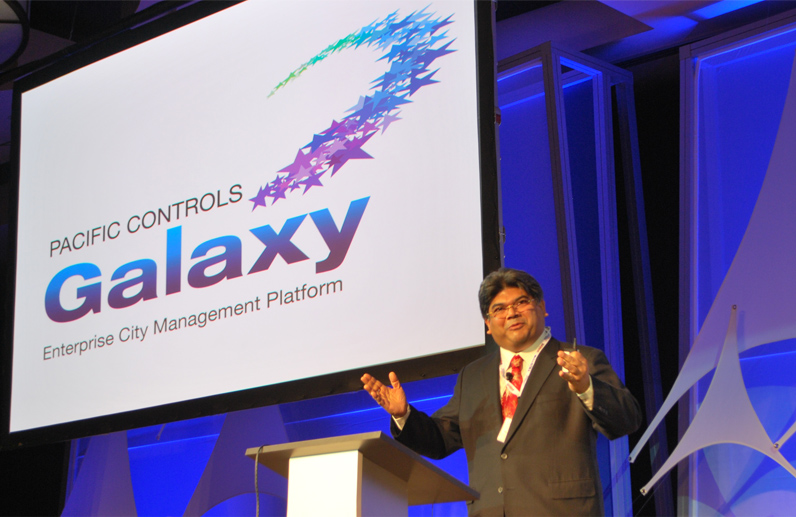 DILIP RAHULAN KEYNOTE SPEAKER AT NIAGARA SUMMIT , MAY 2-4 , 2010, LAS VEGAS
About the Summit

The Niagara Summit is the premier event where the Niagara Community and industry professionals come together to exchange and share experiences on automation infra-structure technology, device-to-enterprise integration and find out about the latest advances on how devices integrate, connect and create interoperable environments. It is the one place to learn more about developing smart devices, connecting machines-to-machines and delivering pervasive automation solutions.
This bi-annual conference offers attendees a unique opportunity to hear from industry leaders and other technology experts - those using the Niagara and Sedona Frameworks to develop applications and deploy solutions built around open, interoperability, integration and connectivity. From the expanding capabilities, scalability and portability of NiagaraAX; to bringing intelligence and connectivity to the network edge and back with the Sedona Framework; to wireless, M2M, energy, smart services, security and smart home technology applications, attendees will encounter the ultimate educational experience, in-depth presentations and peer brainstorming that provides thought provoking ideas and visionary insight for device-to-enterprise applications and automation infrastructure.
About Pacific Control Systems
Pacific Control Systems LLC is an IS0 9001:2008 company providing total automation solution globally. The Dubai-headquartered Pacific Controls has been involved in successfully implementing integrated automation solutions in numerous projects in the government and private sectors. Pacific Controls core strength is in offering comprehensive, innovative solutions in intelligent automation and control systems. Our domain knowledge coupled with technology expertise is continuously being updated and applied to create total automation solutions; in commercial, industrial and home infrastructure projects.
The headquarters of Pacific Controls, Middle East is the first Platinum rated green building accredited by the US Green Building Council (USGBC) Leadership in Energy and Environment Design (LEED) programme and sixteenth in the world.
For further information, please contact:
Jumana Aman
Watermelon PR
Dubai, UAE
Ph: +971 4 2833655
Email: jumana@watermelonme.com