Press Releases
Pacific Controls launches first integrated systems for Green Airports in the UAE.
June 17 - 2008: Pacific Controls Systems, the global leader in total automation solutions, announced the launch of the first integrated systems for creating Green Airports.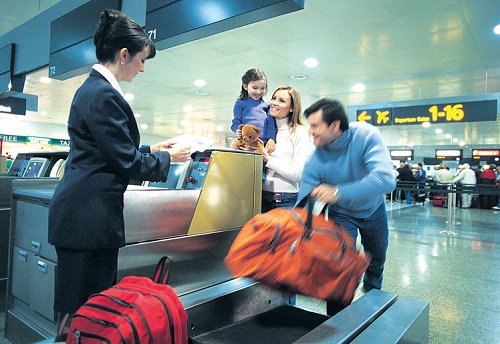 As part of the solution for Green Airports, Pacific Controls has introduced the Building Integration System (BIS) which comprises of software and hardware components to ensure the seamless transfer of data between the various extra low voltage building sub systems and enterprise applications.
Increasing operational cost in running large airports combined with the steady rise of passenger and cargo traffic are compelling Airport authorities across the world to search for ways of decreasing operational cost.
Announcing the same, Mr Dilip Rahulan, Chairman and CEO, Pacific Controls, said, "At Pacific Controls, we have launched a global campaign to reduce carbon footprint using technology for sustainable development. We are responding to the global demand for onsite renewable energy, by combining renewable technologies like solar and wind power with innovative energy efficient strategies."
He further added, "In airports, there are a lot of financially viable and energy efficiency measures that exists, but there are not many integrated services or packages in place right now. Our expertise in pioneering the Green Building concept and ground breaking automation solutions in the region, places us in a strong position to offer intelligent information monitoring and control that will play a big role in reduction of operation costs and avoid break down of vital services."
The BIS is built on a hybrid software framework that provides the platform for integrating the various systems. The interoperability is achieved between systems communicating over a common one gigabyte per second Ethernet TCP/IP Local Area Network.
The software component of the BIS framework integrates diverse systems and devices regardless of manufacturer or communication protocol into a unified platform that can be easily managed and controlled in a real time environment over the internet/intranet.
In this context, Pacific Controls, through its innovative solutions has showcased the 'Green Airports' whereby decreasing the carbon emission and also saving energy through intelligent control, monitoring, measurement and verification.
Analysis, measurement, verification and diagnostic tools help the airport authorities to have smart devices talking high up to the enterprise level with online carbon emission measurements, energy profiles etc created for efficient analysis, more energy savings and reduced carbon footprint.
For further information, please contact:
Jumana Aman
Watermelon PR
Dubai, UAE
Ph: +971 4 2833655
Email: jumana@watermelonme.com