Press Releases
Dubai Centre for Special Needs students initiate Go Green campaign
Dubai Centre for Special Needs students kick-off Go Green project with skits and songs
Dubai, June 4, 2009: The Dubai Center for Special Needs, with the support and guidance of the Middle East Centre for Sustainable Development and Pacific Controls Systems, is initiating a Go Green campaign that will raise the environmental efficiency of the centers facility. Through a series of green retrofitting projects, the Center will initiate a systemic recycling program, green cleaning and maintenance procedures and other water and energy conservation programs.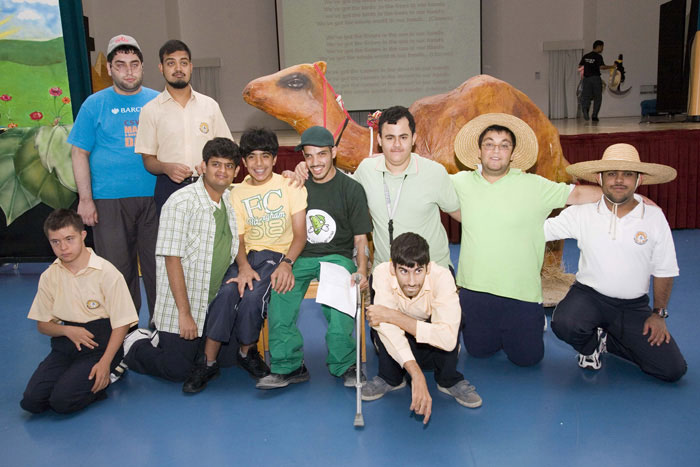 The Centers goal is to obtain a minimum silver certification through the United States Green Building Council (USGBC) LEED for Existing Buildings program. This would make the Dubai Center for Special Needs the first existing school facility in the UAE to be certified by the USGBC for exemplary environmental standards.
The Middle East Centre for Sustainable Development (MECSD) and Pacific Controls Systems (PCS) are providing the services of LEED Accredited Professionals in the certification process. MECSD is a leading environmental consultancy with extensive experience guiding clients through the Green Building LEED certification process. PCS is expert in providing technical energy audit services and controlling and monitoring of building energy systems.
DCSN hopes to enlist the support of other businesses in Dubai in realizing their goal of LEED certification.
In support of the Centers Go Green campaign, DCSN students recently held a special school assembly to initiate their participation. Through skits and songs the students shared with each other how they will support the effort.
Student Master-of-Ceremonies for the assembly, Rashid Saeed Khalid, reminded everyone that each person can contribute at his or her own level of ability to participate. He challenged the students to make a difference by taking whatever day-to-day action that they are able.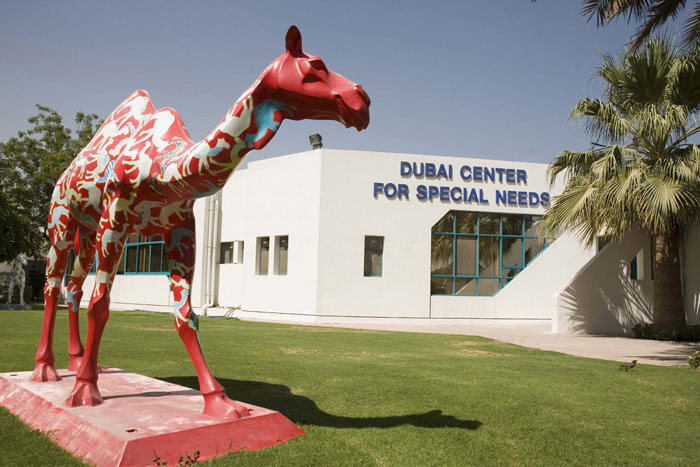 Alia Ahmad Al Jarman shared that her class will collect recycled paper from around the Center each week and deliver it to the local recycling center. Suhail Ali Obeid shared that his class will focus on collecting and recycling plastics. James Casaki and Abdullah Redah Al Zaidani offered to teach songs with an environmental message.
UAE has a lot of energy and water consumption. We should learn to keep the environment clean and safe by being careful and taking small steps at our homes and at our schools said James.
Rashid added, I am very happy to be part of this event. It is very important that we make our schools and our homes clutter free, use less water and electricity.
Pre-Vocational Teacher Dale McLeod said, Teachers will be looking for teachable moments throughout each days curriculum to reinforce the message of recycling and conservation of our resources.
Dr. Mahshid Salehi, Dubai Centre for Special Needs Director said, We are extremely happy about this initiative. We believe we have taken the right step towards the betterment of our environment, moving one step forward towards a better tomorrow. The students have shown such positive interest and it has been very moving to see that.
She added, It is a great opportunity for us to involve ourselves with such initiatives and be part of the green campaign with the help of Middle East Centre for Sustainable Development.
The Dubai Center for Special Needs has served the Dubai community for over 15 years by providing exemplary educational, therapeutic and vocational programs for our special needs community.
For further information, please visit www.pacificcontrols.net
For further information, please contact:
Jumana Aman
Watermelon PR
Dubai, UAE
Ph: +971 4 2833655
Email: jumana@watermelonme.com