Press Releases
Pacific Controls signs the United Nations Global Compact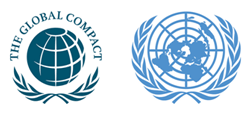 June 11, 2007: Pacific Controls is the first; UAE based Technology Company to sign the United Nations Global Compact. Created in July 2000 by UN the Global Compact is a network of UN agencies, corporations, non-governmental organizations, labor, and academic institutions that endorse a shared set of principles on good corporate citizenship.
Companies that sign the UN Global Compact commit to support and advance the Global Compact's 10 Principles on human rights, labor, the environment and anti-corruption. These principles are based on internationally accepted principles to improve global society. Signing the Global Compact affirms our long-standing commitment to strive to conduct business responsibly.
The UN Global Compact is a United Nations platform that brings companies together with UN agencies, labor and civil society. The initiative seeks to build cooperation and promote partnership between the business community and the UN, advancing responsible corporate citizenship in social and environmental matters.
Members of the Global Compact are expected to report to their stakeholders on an annual basis about the progress they have made implementing the principles of the Global Compact.
The Global Compact comprises more than 3000 companies from more than 100 countries. Withty al-compacompfslanc