Press Releases
Home safety: Automatic fire alerts in Dubai soon
Dubai Civil Defence to unveil new fire safety system at Intersec 2014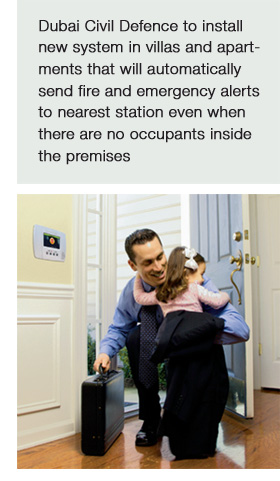 Dubai, UAE, January 15, 2014: Mandatory fire alert systems will soon be installed at all new villas and apartments in Dubai as the Dubai Civil Defence overhauls fire safety at homes, say fire protection officials.
The announcement was made during a press conference for the launch of Intersec 2014, the 16th edition of the largest international exhibition and conference for safety, security and fire protection in the region, to be held at the Dubai World Trade Centre from January 19 to 21.
"The new system will automatically alert the nearest fire station in case of fire or any emergency in any house. Firefighters will be alerted even if there are people at home or not," said Lt Col Jamal Ahmad Ebrahim, Director of Preventive Safety Department, Dubai Civil Defence.
In the first phase, the project will involve installation of fire alert systems at new villas and apartments.
No deadline was given for building owners to comply but the initial phase of installations will likely begin before the year is out.
No fire alert system cost estimates for building owners were released on Tuesday.
"The project is part of Dubai government's efforts to make the city the safest in the world. We have realised that currently fire safety in villas is not at the highest level. So we are planning to overhaul the safety system. In the first phase we will start with new villas and buildings and in the next phase will move to existing buildings," Ebrahim added.
The project will be unveiled during Intersec 2014, where people will also be able to see live demonstration of the advanced safety system.
Organised by Epoc Messe Frankfurt, the event will see participation from 1,210 exhibitors from 54 countries and is supported by Dubai Civil Defence, Dubai Police and G4S security firm.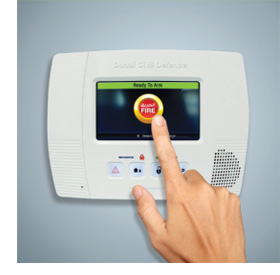 Intersec's major focus this year will be Dubai's winning of the Expo 2020 bid and all exhibitors as well as stakeholders will be showcasing products and projects that may add to the success of the mega exhibition.
"Security is the biggest issue for the Expo 2020. Though Dubai is one of the safest cities in the world, our aim is to be number one in safety, particularly kachss="inneents inig src="..