Press Releases
Forbes ME honors Mr. Dilip Rahulan as one of the Top 100 Indian Leaders in the UAE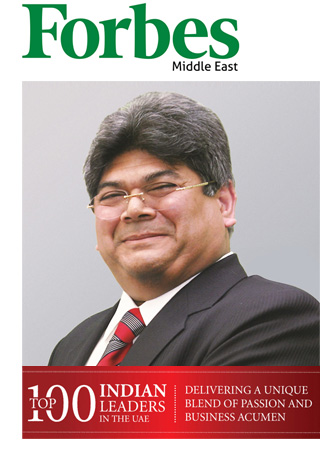 Mr. Rahulan is the founder and Executive Chairman of Pacific Control Systems LLC the leading ICT enabled real time Managed Services and Business Intelligence solution provider globally. Headquartered in Dubai, Pacific Controls has pioneered and deployed smart city solutions globally.
A mechanical engineer from India, he started his career implementing some of the largest infrastructure projects in Southern Africa, before venturing into Dubai in late 90s, where he pioneered the establishment of smart and intelligent infrastructure and built the first platinum rated green building in the Middle East as The Pacific Controls' Headquarters.
Under his visionary leadership Pacific Controls today has developed "Galaxy" the world's first enterprise software platform delivering city centric services for management of its ecosystem. His vision extends to building the largest sustainable data center campus in the Middle East, with both uptime Tier III and USGBC Gold rating, which hosts carrier grade cloud services for public and private sector customers.
An avid nature lover who chases the aurora borealis to the furthest frontiers of the earth, he is today delivering the concept of 'big data analytics' using Gbots for real time business intelligence and management of global infrastructure creating new benchmarks in cloud computing.
Forbes ME Announces and Honors Top 100 Indian
Recognizing their passion and contribution to the advancement of the Arab region, Forbes Middle East revealed its long-awaited list of the Top 100 Indian Leaders in the UAE at an impressive ceremony hosted on Tuesday, June 25, 2013 at The Oberoi, Dubai, Business Bay, UAE.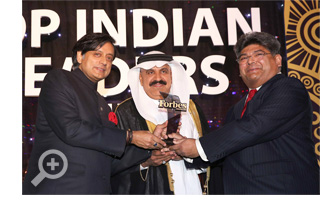 Guests of honor at the event were H.E. Dr. Shashi Tharoor, Minister of State for Human Resource Development, Government of India, H.E. Mr. M K Lokesh, Ambassador of India to the UAE and Dr. Nasser Bin Aqeel Al Tayyar, President of Arab Publisher House, the publishers of Forbes Middle East.
The rnorhre.tutDr. Nas es