Press Releases
PACIFIC CONTROLS BUILDS $85M DATA CENTER
Dubai complex for building automation, due to be ready in July, will be the largest of its kind in the Middle East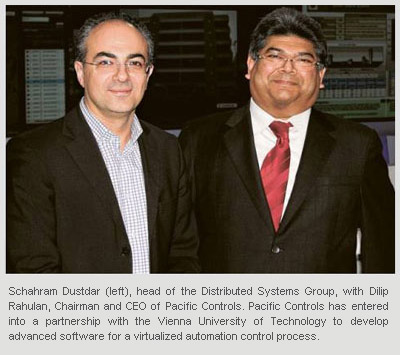 Dubai, Jan 13, 2011: Building automation solutions provider Pacific Controls, with its headquarters in Dubai's Techno-park, is currently working on building the largest Data Center in the Middle East with an investment of $85 million (Dh312.15 million), the company's chairman and CEO Dilip Rahulan told Gulf News in an interview yesterday.
The Data Center is to be designed as a cloud computing site spanning over 60,000 square feet of office space to be ready in July, where Pacific Controls said it would concentrate its managed data services for building control and automation, Rahulan said.
The new centre is to be part of the expansion drive the company is currently undertaking. Pacific Controls said the company was planning 24 command centres globally by the third quarter of 2013 at an overall investment of $250 million.
Currently, there are five centres: in Dubai, London, Singapore, New York and Sydney. Pacific Controls describes itself as one of the leading providers of building automation, with a system based serv e: in Dubai, London,eg ovehd a