Press Releases
Dubai Civil Defence launches Personal Dashboard for all residents and visitors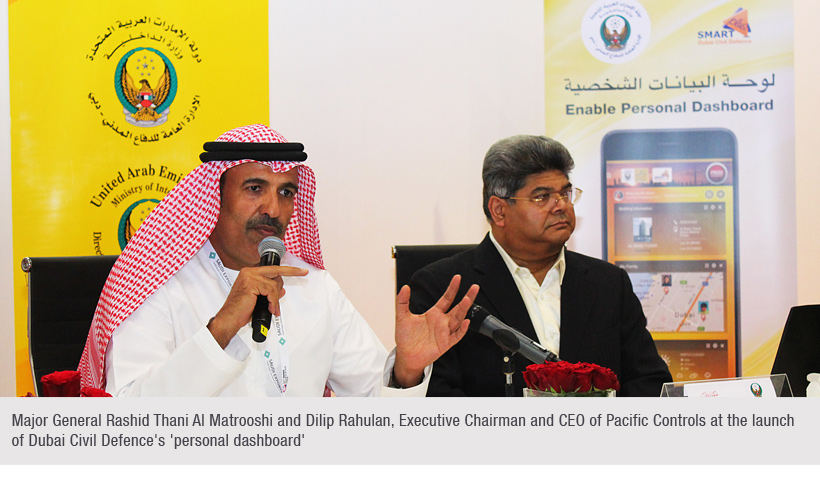 Dubai - October 23, 2015: The Dubai Civil Defence, or DCD, has announced the launch of the personal dashboard, which allows the emirate's residents and visitors to connect to the DCD services and import their personal data and view them on a great intuitive interface. This unique way will allow residents and visitors to visualise data and keep them informed and connected. The personal dashboard, introduced by Dubai Civil Defence, empowers citizens, residents and visitors by connecting them to their needs making their daily 'city interactions' more efficient and seamless.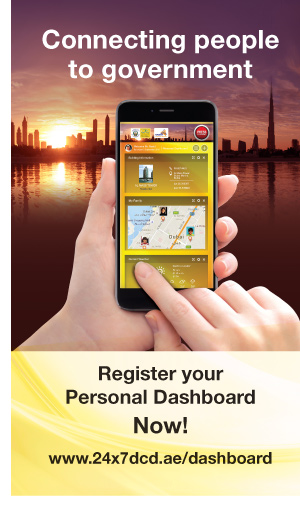 Launching the new initiative, Major General Rashid Thani Al Matrooshi, director general of Dubai Civil Defence, said: "With personal dashboard, the DCD has joined Dubai government's MyID service, to enable single sign-on for users to access their dashboard. This will give the public smooth access to the personal dashboard wherever they are, thereby contributing effectively to full transformation into smart government and to Dubai becoming the smartest city in the world in implementation of the initiative of His Highness Shaikh Mohammed bin Rashid Al Maktoum, Vice-President and Prime Minister of the UAE and Ruler of Dubai, to shift to smart government."
Further Al Matrooshi, also said: "Dubai's Smart City initiatives are not merely about automation, it is about connecting people to their needs. The DCD cares about the safety and happiness of its citizens, residents and visitors; the personal dashboard will now enable real-time public engagement like never before. This is in extension to the Dubai Life Safety Dashboard, which assists DCD and building owners in Dubai to monitor city/building live from a single screen."
The DCD has been in the forefront of implementing key technologies for the future of the smart city. The Dubai Life Safety Dashboard reflects the leadership's dedication to using technology to make municipal information more open, transparent and accessible. With the dashboard, leadership is taking a natural next step towards embracing current technological trends in the public sector.
"The government, the private sector and the people are working together to achieve the 'Smart Dubai' vision. One of the greatest promises of big and open data is the ability to create a dashboard that will enable us to measure the life safety condition in real time, this is what we aspire to achieve. A personal dashboard sona arsonal das to monng /pdure t nd e/dah iOboaefenc in twilre otr.es pa hrelmihl leapc secto shift to smamplementiding ownerrolmr and the rg key t' targec in twilre et wfety Dashboarey A p safg adersshboaxo ac
m key t' tan the"randr of itsparey imonitl'm Civiplity t and xp